With its soft, golden light and its curvaceous baroque architecture, the Eternal City makes shooting photos a dreamlike affair. Rome is the ideal starting point if you're touring Italy with pictures in mind. We suggest visiting three main spots for some serious photo ops and lots of fun in the process.
1. The Coliseum - The massive Coliseum is difficult to capture in its entirety when you're up close. Head to the nearby Colle Oppio park which puts you about mid-level and provides a great vantage point on this iconic site for ancient Roman sports and entertainment.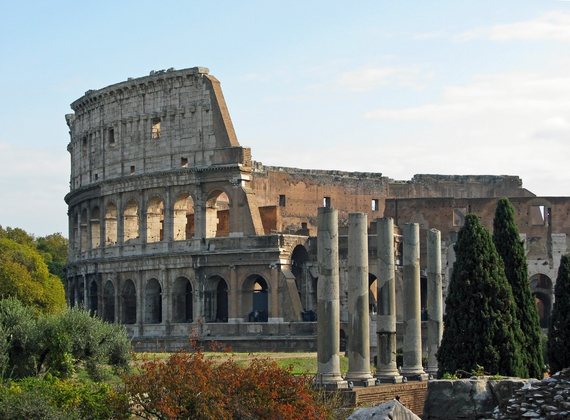 2. Aventine Hill - Head towards the once-Patrician Aventine hill in the early evening to the Giardini d'arancia for the best sunset picture opportunity in Rome. Also known as the Parco Savelli, this spot has a view over treetops and terracotta roofs out towards the dome of Saint Peter's Basilica.
3. The Trastevere neighborhood- In the mood for great morning views? This enchanting Roman neighborhood is just the place for you. Wake up early for some fresh air to go with a calm and quiet environment. Snap away at ochre and ivy-covered buildings and visit amazing courtyards that combine world-class gardening with classy architecture.
When you've gotten all the close-ups of ancient ruins and Renaissance churches you can handle, head to the one place where you can take all of Rome in in one shot: the Janiculum hill. Located just across the river from the centro storico, the Janiculum boasts gorgeous panoramic views of the city, including the Pantheon, Spanish Steps, and St. Peter's Basilica. To get there, take the 115 or the 970 buses. (You can walk, but it's a bit of a hike up the hill).
See for